Choose your reality
Transcend space and time with purpose and custom built virtual reality experiences. Advertising, education, training or entertainment. The possibilities are endless.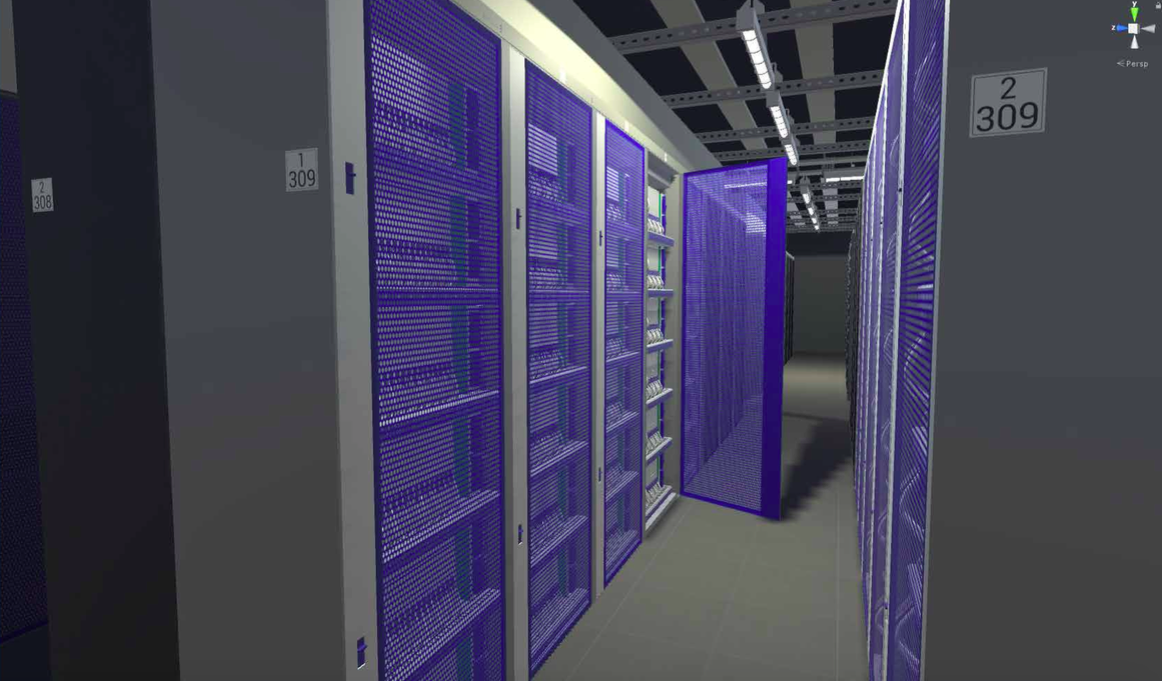 Virtual worlds
Through the use of Virtual Reality (VR) we've facilitated high-level immersive training in the corporate sector, delivered virtual tours of university campuses and thrilled arcade gamers around the world.
Our Melbourne based in-house team develop 360 VR experiences for Oculus Rift, HTC Vive and Google Daydream. Whether it's medical training, property tours or an OH&S refresher, let VR be the secret weapon in your arsenal.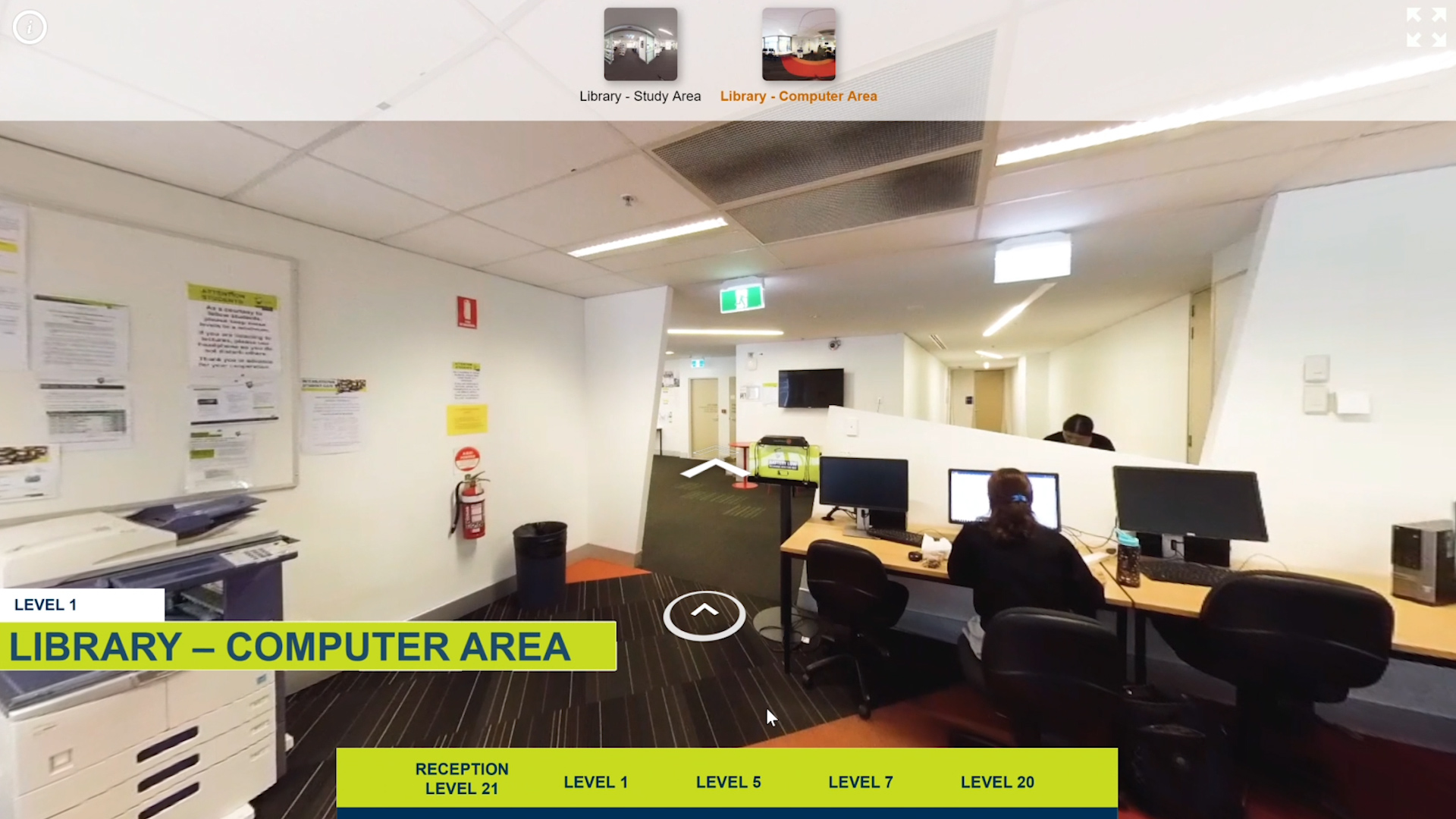 360 virtual tours
Together with our video production arm Creativa, we recently completed work on a virtual 360 degree interactive tour of an Australian University. The perfect orientation tool for soon-to-be international students.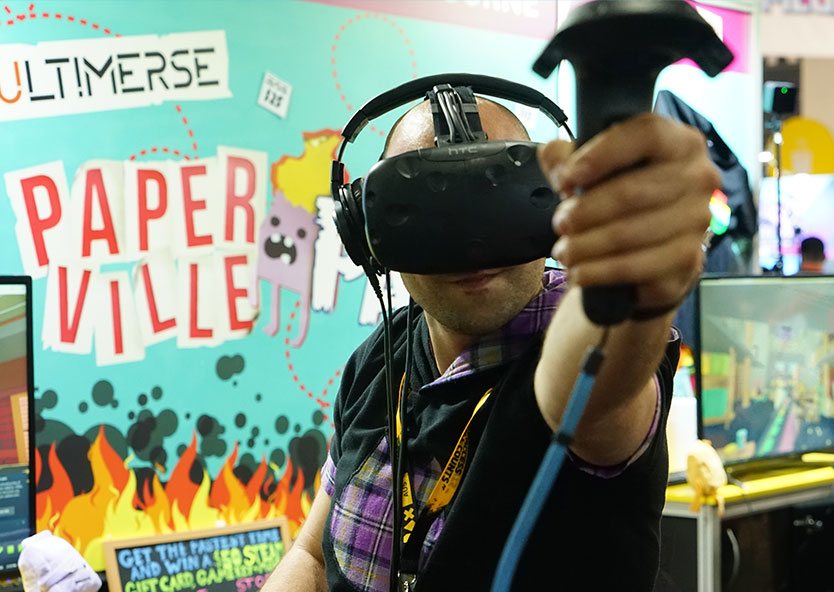 VR gaming
A collaboration between 7-YM and our sister company Ultimerse, Paper Fire Rookie (formerly Paperville Panic) was named Kotaku's 2018 Favourite Australian Game. It's playable on both VR consoles at home, and in arcades around the world.